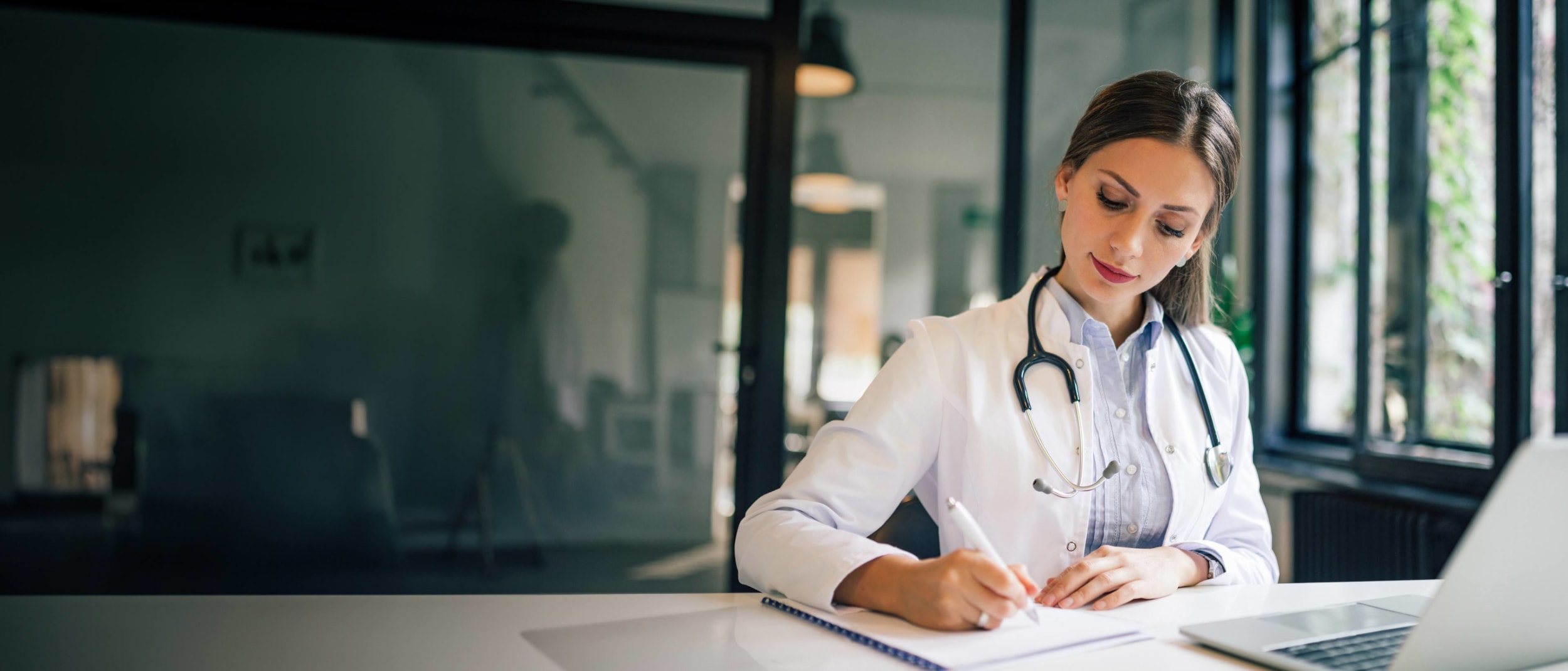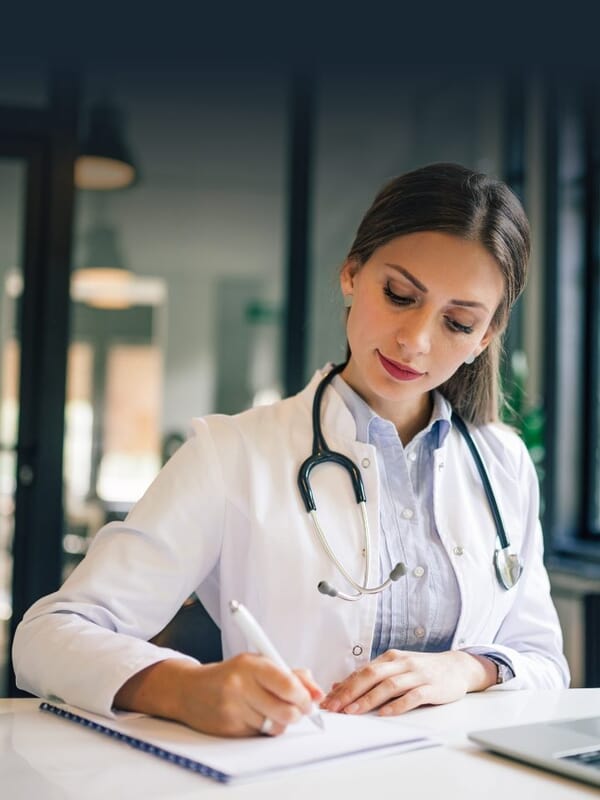 The telephone service for your practice
Test 14 days without risk
Your customer account has successfully been created. You will be redirected to our customer portal, where you can continue to set up your virtual secretary.
Focus on the essentials with the telephone service for doctors and therapists
Most patients still pick up the phone today when they need to contact a practice or clinic with a medical or therapeutic concern. Clearly, uncertainties and questions are better clarified in a personal conversation - not to mention the search for a suitable appointment for all parties. However, good practice staff is hard to find and expensive. If your own employees were relieved of incoming calls, they would have more time for other important tasks in the practice.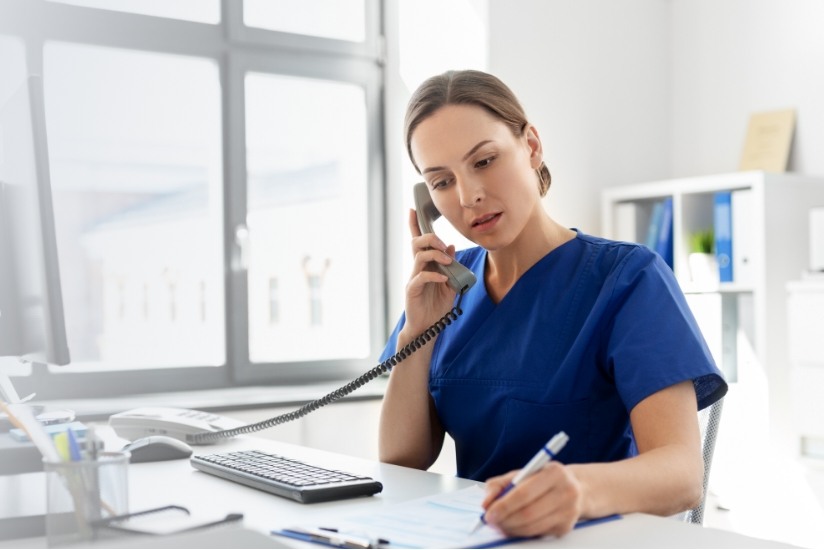 Optimise your accessibility
On top of that, many calls do not directly contribute to the economic success of your practice. Perhaps the patients are asking for services that you do not offer. Maybe you only take care of private patients. Certainly, you miss calls throughout the day because your telephone line is already occupied or you and your practice team are currently taking care of your patients. During this time, potential new patients are lost because you are not optimally available by telephone. The Office24 telephone service specifically for doctors and therapists is the perfect addition to your practice team here.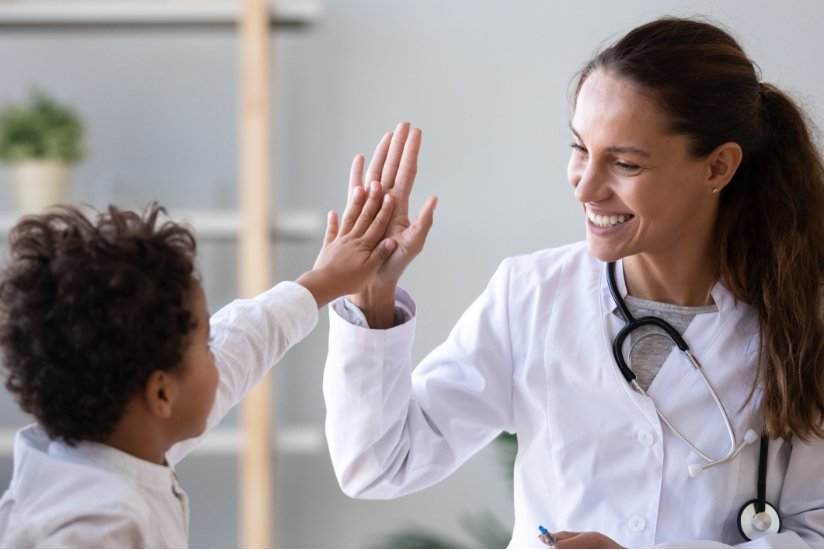 Available around the clock: your partner in patient communication
We are available 24/7 for your patients upon request, we ask for all data that is important to you, provide information, make appointments, and qualify calls for you in advance. We can also enter appointments for you in your practice calendar, regardless of whether you prefer Microsoft 365, Google Calendar, Calendly, or another system. This way, you and your team can focus on the really important tasks.
Practical examples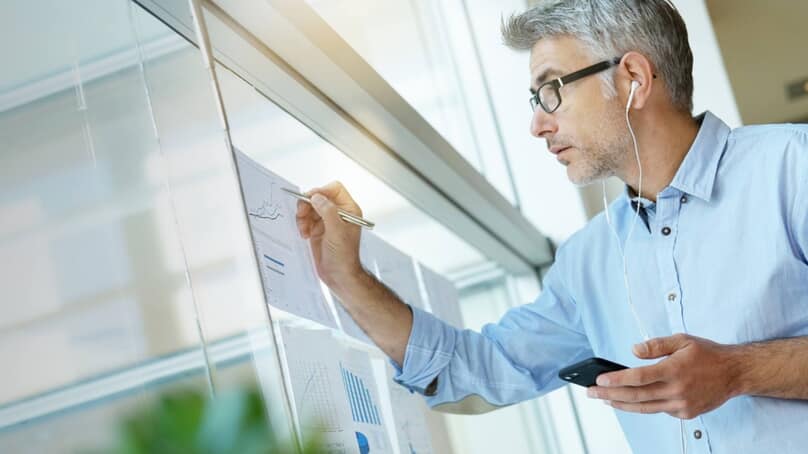 Smart Lead Qualification with the Telephone Service
Lead qualification
Identify successful customers, systematically capture data and much more. The Office24 telephone lead qualification puts an end to scatter loss on the phone.
Find out more now
The most popular features for doctors & therapists
Our flexible tariff model
2 weeks free of charge
Just see for yourself!
Free 14 day trial
Immediately ready for use
No automatic contract renewal
Cancelable on a daily basis during the test period
Free consultation
Free Android & iOS App
Simply start
Starter tariff
from £39,00 / month
The ideal tariff for small companies and everyone who only occasionally needs the telephone service. The Beginner tariff ensures minimal fixed costs and full flexibility.
Standard tariff
from £79,90 / month
The tariff for self-employed individuals and small businesses who wish to use the telephone service regularly. Lower service fees are tailored to the increased call volume.
Professional tariff
from £179,90 / month
The tariff for everyone who wants to rely on Office24 around the clock. Including 5 employee secretaries and 24h service. Ideal for hotlines and larger companies.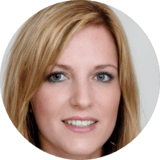 Sophie Allen
Customer Service
Just try it out - in the first month without a basic fee
What our customers say
This service is a great help when my secretary is on holiday or when the firm's solicitors are in court or in a meeting. We are always given immediate notification of our customers' needs, even when we are out of the office or cannot take calls.
It's been two years now that we have worked with Office24. We have quite specific demands in regards to our customer service, and at first we doubted we could find an external partner that would manage our incoming phone calls to our expectations. But Office24 is high quality, personalised, friendly and flexible. We finally found what we were looking for!
Working with Office24 allows us to use the human resources of our company more effectively, our customers can now reach us 24/7 and in different languages! It has definitely given us an advantage over our competitors.